CANADA TAKES SILVER IN BOTH RELAYS!
AND WE'RE BACK IN BUSINESS, KIDS!
THE LONG-AWAITED PHOTO ALBUMS ARE UP!
Wednesday, March 1, 2006
First, I'd like to apologize profusely to all of you for the EXTREME delay in this news story!!! Due to circumstances beyond our control, JG.com was taken offline for the last 4 days, and nothing we did could get it back up. It actually crashed 4 hours before the relay final. How great is THAT? Not!! As well, you may have noticed annoying little ads everywhere, and they are now gone. I've had some delightful photos that Jonathan sent in, waiting in the wings since last week, and was unable to post a single one of them due to the technical problems. It didn't help that I also had pneumonia. But enough about me and my problems. This isn't Lori.com! Let's get to the good stuff!!!
There are four new photo albums going up, but for today, just one is up -- and not yet complete. But I didn't want you to have to wait forever, so if you click on
The Silver Ladies' Celebration
or the photo above, you'll find a photo album dedicated to the Canadian women and their stellar performance in the 3000m relay, in which they got silver. Congratulations, one and all! Don't worry, though. A whole lotta Jo is in that album! We've got photos from news agencies, from Jonathan himself (from the medals ceremony and following party), and a BIG thanks goes out to Noelle Neu of OhnoZone.net, for coming through yet again!!! She got photos from the same event that Jo sent in, and in some cases, the exact same pose, just taken from a different angle! How small a world do WE live in??
Later this week, in honor of Flou Tremblay, Jo's teammate and the only man from Canada to win a short track individual medal, I'll be posting an album called "Flou's 500m Silver". Congratulations to Eric Bédard, by the way, on his valiant attempt in the 500m, winning 4th place, and to Charles Hamelin for his 4th place finish in the 1500m. That squirrely, little Ahn. He's just impossible to keep at bay after the start!
Next, I'm assembling an album with shots from the relay final, in which Jonathan did not skate, but they are some great photos, nonetheless! I have yet to find a single shot of Jonathan skating in competition in these Games, so if you've located some from the relay semis on February 15th, please send them in! I'm starting to think no one photographed it at all.
And last, but not least, we've got the celebration and medals ceremony for Jonathan's Silver that he won alongside Team Canada in the 5000m relay! Oh yeah ... the REALLY good stuff! Since that album isn't yet completed, I'll do what Jonathan does, and "give you a tease". This is the best picture from that album!
When I catch my breath, a Closing Ceremony album will be created, and then I'll interview Jonathan later this week, when he's had adequate time to recover from his jetlag. So if you'd like to ask him anything about his Olympic experiences, please send your questions to
info@JonathanGuilmette.com
and I'll be happy to include them. Sorry for the late notice, but you know ... site being inaccessible and all that jazz ... so please have your questions in no later than Friday, March 3rd. Stay tuned for about
50 new photos
, coming later this week, and Marjolaine is working on still MORE wallpapers! Oh, the fun we have around here! : )
NEW WALLPAPERS ADDED
PLUS SOME SITE REORGANIZING
Tuesday, February 21, 2006
Our fabulous on-staff artists,
Marjolaine Moreau
and
Michael J. Birkinshaw
have done it again! They have each sent in a new and FANTASTIC wallpaper of Jonathan! Click the black, mini-image below to see Miko's work, and click the red mini-image to see Marjolaine's. To see all the wallpapers the site has to offer, click
Wallpaper/Fonds d'écran
, which is housed under the
Fun
Stuff!/Amusement!
button.
And don't forget, time is ticking down to join the contest to win Jonathan's Olympic tuque! To enter for your chance to win, visit the
CONTESTS!
page. It's been added back to the main menu, by popular demand, between
Interviews / Entrevues
and
Fun Stuff! / Amusement
buttons, for ease of navigation. More fun stuff and news will be posted as it comes in. We just have too much fun around here!
PHOTOS FROM JO IN TORINO POSTED
NEW JOURNAL ENTRY FROM TORINO
Canadians Lose Protest
Saturday, February 18th, 2006
For those of you who have been waiting on pins and needles to hear directly from Jo while in Torino, your wait is over! He sent in a half-dozen photos from Torino, along with a nice, long journal entry. He sent them on Saturday, but I was out of town, which is why they are being posted today (now that I'm back to my computer). Click the
Around Torino
to see the photo album, or click the photo below.
Jonathan also sent in a great, detailed journal entry which you can read by clicking
February/Fevrier 2006
.
In regard to the protest filed in the 500m women's race, Speed Skating Canada sent out a press release, which you can read by clicking the link below. In short, Canada's protest was declined, and Anouk Leblanc-Boucher retains her bronze, Evgenia Radanova retains her silver, and Kalyna Roberge will not be awarded the bronze medal.
NO OUTCOME YET ON PROTEST
New Bio Link Posted
Torino, Italy
Thursday, February 16, 2006
The decision on the protest that Head Coach for Team Canada, Guy Thibault, filed yesterday (see news story below) has not yet been announced. The official complaint with the Court of Arbitration for Sport (CAS) concerns the finish of Wednesday's 500-metre women's final. The CAS has not said whether it will review the Canadian protest further.*
For the bio of Jo that has, at last, been posted on Canoe.ca, click the link below. I find it to be the most comprehensive and interesting one listed on the net so far.
More news and to come as it is announced.
* Information courtesy of Speed Skating Canada and Canadian Press
5000m RELAY MEN'S SEMI-FINAL RESULTS
Bronze, Possibly Silver for Leblanc-Boucher in 500m
Possible Bronze for Roberge in 500m
Torino, Italy
Wednesday, February 15, 2006
Today Team Canada skated their semifinal with Jonathan Guilmette, François-Louis Tremblay, Eric Bédard and Charles Hamelin. It was Canada, Australia, Germany and Korea skating against each other, and a Korean skater fell 6 laps into the race. This put Korea almost a lap behind the leaders, Canada. They picked up the pace, however, and when Tyson Hyung of Germany (a former Development Team member for Team Canada) fell at the 25 lap mark and hit the wall, this freed Korea up to move into second, and they made up over half a lap to finish in 2nd and qualify for the finals. Germany finished 3rd and Australia, 4th. Canada held first place through the entire race, and finished it in 6:57.004, advancing to the final!
The 4 men to skate the final for Team Canada on February 25th will not be announced until the day the final is raced. Oddly enough, no photos of the semifinal men's 5000m event seem to be available yet from any of the major news agencies on-line (well, not that include any clear photos of the Canadian men), but if they become available, I will post them.
After the race was over, CBC TV spoke with all 5 members of the men's short track team. The reporter asked Jonathan, "When the Korean's went down, how did that affect your strategy?" "It didn't affect it at all," Guilmette said, smiling. "Our strategy was just to go in front [at] a good pace, so we didn't change anything, we were just continuing on our pace." Flou Tremblay was then asked, "As the 2-time defending Olympic champions, how hard is it to stay on top with the Koreans, the Chinese and the Americans coming after you?" "That's what we've tried to do every day for the last four years," Tremblay stated. "But I think we're doing good so far because we've been training really hard, we've been really, really fast in training, and there's really a good chance that we're gonna do really well in the final." From your mouth to God's ears, Flou!!!
In the other semi, the U.S., China, Japan and Italy skated against each other, and when a Chinese skater hit a patch of bad ice in the corner, he fell, taking out the Italian skater nearest him. This caused Italy to be advanced into the final, so are you ready for this? There will be five, count them, FIVE teams skating in the relay final! 20 men. A couple of on-ice referees as well. 1 ice rink. Thousands of fans packed in to see if Italy can make it to the podium on their home soil. It should prove to be a very exciting race!
In other Canadian short track news, Anouk Leblanc-Boucher won the bronze in the 500m women's final today. "The best thing is when you say hi to the crowd and they're cheering for you," Leblanc said in her interview with CBC TV after the race. Fu of China was DQ'd and Wang of China won the race. Evgenia Radanova of Bulgaria came across the line for the silver, but her blade tip was not down, as the rules require, and Canadian Head Coach Guy Thibault has filed an official protest, after having reviewed the video. If Radanova is DQ'd as a result of the protest, not only will Anouk's bronze turn to silver, but Kalyna Roberge of Canada, who finished 1st in her B final, will move from 4th place up to 3rd, capturing the bronze. The decision will be made tomorrow, before the medals ceremony takes place. I will report the outcome of this protest then.
As for Jonathan, let's hope he skates the 5000m on the 25th and helps Team Canada to an Olympic medal!
NEW FRENCH VIDEO FROM RADIO CANADA
L'essentielle préparation psychologique des athlètes
Monday, February 13, 2006
Well, if Jonathan Guilmette doesn't have the best fans on the planet, I don't know who does! You guys make my job so darn easy! Sing Min-Rim from Korea, and Anabel Porovsky of Poland have both sent in a great, French language video link that is over 12 minutes long! So for our French speaking visitors ... ceci est pour vous !
Jonathan is featured in it repeatedly, and both speaks and skates quite a lot in it. At the end, you can even catch a glimpse of him making dinner in his kitchen! Visit the
Video Clips
page, and click on the top link,
Le Point
. This links to an hour-long show, and the story in which Jo appears is at about the 32:40 minute mark. Click on the 10th of February on the calendar to the left (once you've clicked on "Le Point", and you can see whole show.
As well, and this should please all you gals in Korea who have been diligently writing to ask after him, Jonathan said today that he will be sending in photos from Torino tomorrow!!! I'll get all of it posted just as soon as I can, so stay tuned. Lots more great stuff is coming down the pike, but for now, enjoy the video!
NEW PHOTOS AND VIDEO ADDED
Saturday, February 11, 2006
Well, we site members have certainly got a great friend in
Olga from St. Petersburg
! She has single-handedly found every single new photo of Jonathan that has been posted on this site for the last week! Click on the
Opening Ceremonies, Torino, 2006
link, scroll down to the photos of the Canadian team, and you'll find a nice, big picture that features Jo (as well as Alanna Kraus and Amanda Overland, both hat-free, just like Jonathan). Is it a small image of Jonathan in a very big picture? Well, yes. But until we see the stuff he's promised to send, we'll rely on our St. Petersburg connection. (No pressure, Olga!) ;o)
And not only that, but for those of you who would like to see a new video in which Jo is featured and skates (but unfortunately does not speak), she found us a French video, too!! What a gal! I think I'm gonna have to put this girl on the payroll. (Ok, so there is no payroll.) Go to the
Video Clips
page, and you'll find the new video at the top of the page called "En route vers Turin". Once you've clicked on that link, you'll have to scroll down to where it says "31 Janvier / Les patineurs de vitesse sur courte piste" on the lower, righthand side of the page.
Keep those links a-comin' kids, and send in anything you find. We all greatly appreciate it.
Ah yes. And would someone please send Olga some flowers?!?
LET THE GAMES BEGIN!
OPENING CEREMONIES PHOTO ALBUM POSTED
CBC TV Schedule Announced
Friday, February 10, 2006
The Games of the 20th Winter Olympiad are officially open! Is it just me, or did it seem like they'd never get here? Whew! I've been about the web today, and here is an Opening Ceremonies photo album that I've started. Just click on the picture.
As well, here are the stories I've found for you to link to about the Opening Ceremonies and Canadian TV schedules:
Article about the Opening Ceremonies on Slam!
Skiier ignites flame, kicking-off Olympic Games. Danielle Goyette bears Canada's Flag.
Roch Pilon, the guy who writes news flashes for SSC, talks about Canada's 5000m medal possibilities
Yahoo! Sports coverage of the Opening Ceremonies
Yahoo.ca coverage of the Opening Ceremonies
Jonathan's bio on CBC.ca sports
CBC Television Schedule -- please note, times are subject to change.
PLEASE LOOK FOR THE WORDS "SHORT TRACK", AS "SPEED SKATING" REFERS TO LONG TRACK AND "PURSUIT" IS A TEAM SPORT NOT ASSOCIATED WITH THE SHORT TRACK RELAY.
WIN JONATHAN'S OLYMPIC TUQUE!
Thursday, February 9, 2006
Would you like to own a piece of Olympic history? How about a piece of Jonathan's
personal
Olympic history? What if you could win an autographed photo of him to go with it? Well, here's your chance! Click on
CONTESTS
, (or on the photo of the tuque below) and join the fun! The contest begins when the Olympic Flame is lit, and will end one month after it is extinguished. Find a photo for a business, product, etc. with the words "Jonathan", "Jo", or "Guilmette" in it, send it to
info@JonathanGuilmette.com
, and you could win! Jonathan will choose the winning 6 entries for the tuque and autographed photos after the contest closes. Have fun, and ... Bonne chance a tous !
A CLOSE SHAVE!
Tuesday, February 7, 2006
Ah, the beauty of it all. Canoe.com has posted artistic, serious photos of Canadian Olympians from several different disciplines. A barefoot Mathieu Turcotte, wearing street clothes in the stands, poses in starting postion. Charles Hamelin stands on a spiral staircase, looking meaningfully into the beyond. Tania Vicent sits cross-legged, her blade tip on fire. And this is what Jonathan does:
If life imitates art (or vice-versa), I'm not sure I wanna see his razors! Oh, our dear Jo. Always the silly one in the group. But we wouldn't have him any other way. No one else has one nearly so funny, but thanks to alert site member, Olga from St. Petersburg, Russia, we have the following link, where you can see all of the members of Team Canada, for short track and other sports, at:
She also sent this link, which has a photo of the team together (this time with the alternates Melanie Gagnon and Steve Robillard included).
There are lots of other photos of the Canadian Team practicing there, not the least of which, is this one. Check out the new skin suits! Nice!!!
Now wait just a minute!!! That's not the new skin suit! Well there's Jonathan, being original again. He said that they were keeping the skin suits very secret until the actual Games begin, so it's possible that the one in the photo below isn't the one we'll be seeing in the Olympics. Here are Flou and Eric laughing on the ice, Eric all in black, Flou in the possible Olympic skin suit. It looks good! I didn't find one of Jo wearing it. Click on the photo of Flou and Eric below to see the Pre-Olympic Photo Album that I'm creating. I will add to it as we go, and if you find any pictures of Jonathan on-line, please send them in!!
TORINO'S OLYMPIC MEDALS UNVEILED
NEW OLYMPIC LINKS & ARTICLES
OLYMPIC SHORT TRACK POOL
NEW INTERVIEW FROM THE HAGUE
BORMIO PHOTO ALBUM PUBLISHED
Monday, February 6, 2006
There's nothing like the Olympics to make fun, games, information and photographs come outta the woodwork! So let's get straight to the fun!
First, the below photo shows what the medals will look like that will be awarded to winning Olympians in Torino. Can't you just see Jonathan with one of these around his neck?
As well, there are a lot of very interesting articles coming out just in time for the Olympics. Here they are, and a brief description accompanies each:
ING to provide long-term support to Canada's national speed skating teams. Jonathan is in the photo included with the story, front & center. Marc Gagnon is also in the photo, lower front, right.
Calendar for all speed skating events in French, complete with photos!
Jo's bio for the NBC (United States TV channel) coverage of the Olympics.
Jo in a short track photo album on the Torino Olympics site.
Jonathan's Olympic Bio on the Torino Olympics site.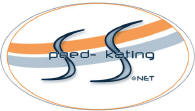 Click the logo above to visit a new site, Speed-Skating.net, and join their pool. "Bet" on your favorite athletes to win in the Olympics, and if your predictions are correct, you could win a Speed-Skating.net T-shirt, an autographed 8x10 photo of Jonathan, or one of many other prizes, soon to be announced.
But hurry, because the pool closes on February 9th, 2006!
There is also a long track pool that you can join, if you'd like. Send all entries to
pool@speed-skating.net
.
Working our way backward in time, one of our site members,
Saskia von Hoeven
, conducted an interview with Jonathan when he was in The Hague, Netherlands in November, 2005. She did this as a school project, and would like to share it with all of you. Thanks, Saskia! To read the brief and entertaining interview, click on
Homework
. What a great journalist we have in Saskia!
Ok, one last thing ... the Bormio World Cup photo album from last year, which I created months ago, is up. I simply forgot to publish it! Sorry about that. To visit it, click on
Bormio, World Cup
, and you'll go straight to it!
OLYMPIC COMPETITIONS ANNOUNCED
KOREA AND HAGUE PHOTO ALBUMS UP
Friday, February 3, 2006
There are 2 new photo World Cup albums up, and you can view them by clicking
Seoul
and
The Hague
. Thanks so much to Park Da-Young and Noelle Neu for these great photos!
As well, the event that Jonathan will be skating in the Olympics is the 5000m relay.
The semis will be on February 15th and the final will be on February 25th. Skating will be shown on TV at different times, so watch your local TV listings for times and channels! Exact starting times for the relay, Torino time, are 9:05 p.m., (12:05 pm Pacific) on the 15th and 9:17 pm (12:17 pm Pacific) on the 25th at the Palavela Arena.
For more short track times and schedules, visit
http://www.torino2006.org
,
click on Competitions and Schedules, then either click the dates you want to check, or search by discipline. Make sure to choose "short track speed skating" and not just "speed skating", or you'll get long track and pursuit speed skating.
Jonathan said that he has been tentatively advised that Canada will be skating against Germany, Australia and Korea in the semis. The results of the semis on the 15th will, of course, determine the 4 teams which will skate in the final on the 25th. The top 2 teams in each race will advance to the final (as only the top 8 from World Cups 3 and 4 this season can skate in the relay in the Olympics).
If you have not yet signed Jonathan's Olympic Good Luck e-card, please click the light blue button at the top of this page and do so before he skates on the 15th. The more support we can give him, the better he is likely to skate!
More news, more photos, and an impromptu interview from The Hague, conducted by a female junior short tracker, coming next week!