JG.com
:
Have you ever had to wear a skin suit that you thought looked bad or that you didn't want to wear?

Which one(s) and why?

Did you ever try to resist wearing it or get it changed and does the team have any say in what suits are chosen?
AFP
The dreaded, yellow skin suit! But it didn't slow him down! ;o)
Jonathan: Actually yes, last year's skin suit was terrible, the yellow one. Not the one that we had at the Olympics but the ones at World Cups and Worlds. We still had to wear it for the first 2 World Cups in Asia for the 2002/2003 season. We didn't want to, but we have nothing to say . . . we don't decide.
JG.com: Can you comment on public concern about performance-enhancing drug use in the higher levels of sports these days?
Jonathan: I cannot comment on the public concern. But I can say that there have never been any cases [of positive drug tests] in our sport [for Team Canada]. I take some vitamin supplements to help my training, but it's all natural.
JG.com: Do you think that the use of video should be allowed to settle disputes/determine the outcomes of races - and not just on televised races, but in all races? Also, how do you feel about the recent allowance of video for televised races?
Jonathan: I think it will help a lot. Our sport is so fast. It's really hard for a human to judge from the middle of the ice. He does not always see from the angle that he is, even the referee from the corner. The best view is the one that we see sometimes on television from above the ice. From there you see everything almost. Mostly the line changing, cross-tracking like they call it.
Ethan Tweedie
Smith, Gagnon, Guilmette, Feng, all skate hard to win the 500m Olympic Final.


JG.com: What is the craziest thing you've ever read printed about yourself or seen on television ... that was wrong?
Jonathan : When I got my Silver medal at Salt Lake, when I was on the Podium, one commentator of the French Canadian channel said that I had a big injury 2 years ago to my "back"[side]. That was funny!!
JG.com: What is the one question you always avoid answering in interviews and what is the answer to that question?
Jonathan: This is the question I never answer in interviews, and that is the answer. ;-)
JG.com: Please settle this old, North American dispute: How is the letter "Z" pronounced? Is it "zee" or "zed"?
Jonathan: I am French-speaking, so I did not know it was a North American dispute . In french the letter "Z" is pronounced: "ZED".
JG.com
: If a train leaves Montreal at 1 p.m. at 150 kph, and another train leaves Vancouver on the same track at 3 p.m. at 125 kph, how long will it take before the person trying to figure out the answer to this stupid question will go absolutely insane?
Jonathan: The same time that it takes the train to leave from Detroit at 200 kph and arriving in Kangiqsualujjuaq. (the name of a town in the Province of Québec)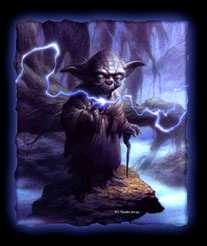 JG.com: Tell us something interesting about yourself that you don't usually tell people -- nothing terribly private or scandalous, just something that we've not already seen on television or read about you on the internet.
Jonathan: In competition, I always bring in my skating bag a little puppet of Yoda, a character of Star Wars.
JG.com: What advice would you give someone who would like to start speed skating?
Jonathan: Work on your technique, it's the most important part of Short Track.
JG.com: How do you want to be remembered?
Jonathan: I don't WANT to be remembered. If some people remember me, it will be for what I did good and bad in my life.
JG.com: And last, do you have a message for your fans?
Jonathan I don't know if I have fans, but if I have I would say: Follow your dreams. Realize them. Everything is possible when you really want this special thing. Don't let anybody tell you different. (Do what you think you cannot do.) (Try not. Do or do not. There is no try.)

Interview conducted via email on 07.30.02. Follow-up conducted via email on 09.26.02; both done by Lori J. Bayne.
© Lori J. Bayne 2002
This interview was posted on JonathanGuilmette.com with written permission from Jonathan Guilmette. Any quotes from this interview or use of its contents in whole or in part is strictly prohibited without express, written consent.